Join us at the 41st Annual Delray Beach St. Patrick's Day Parade and a multicultural salute to St. Patrick! The Parade & Island Reggae Party will be held in Downtown Delray Beach, FL on Saturday, March 14, 2009. The Annual Delray Beach St. Patrick's Day Parade is the largest St. Patrick's Day Parade in the state of Florida, drawing over 50,000 attendees to greenest partying town in Palm Beach County.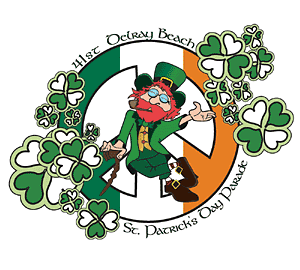 A FREE Irish Reggae Party at Old School Square from 11:00 am - 7:00 pm featuring South Florida's best Reggae music, beer and food before the parade and it continues to reggae St. Patrick's Day after the parade too. The best part is that it is all FREE!
Arrigo Sawgrass will be on site with the All New Dodge Challenger and the Newly Redesigned Dodge Ram 1500. We will be handing out special offers for our service and sales department so be sure to stop by.
We'll see you there!